《A home for urban bees》
Currently, when wild bee and beehives are reported to pest control companies, they are usually killed and destroyed with chemical pesticides. And now, we are taking a step forward to make the change.
In Oct 2020, we are thrilled to be launching the《Home for urban bees》project! Hong Kong Raw Honey will be collaborating with a local pest control company – Stratton, to save the bees which are reported to them. Stratton is a company which focuses a lot on sustainability, health, nature conservation and public education, and we share similar vision – be the change, and reserve a better environment for our future generations.
In this project, when Stratton receives report for wild bees or hives, they will not kill the bees but instead, they will gently transfer the bees to our bee farms. So the little pollinators could be reserved in a place that will not disturb the urban living area.
Bees are very important to our natural balance and diversify. So when you protect the bees, you protected our home, and make the city a more beautiful place.
A brief introduction to Stratton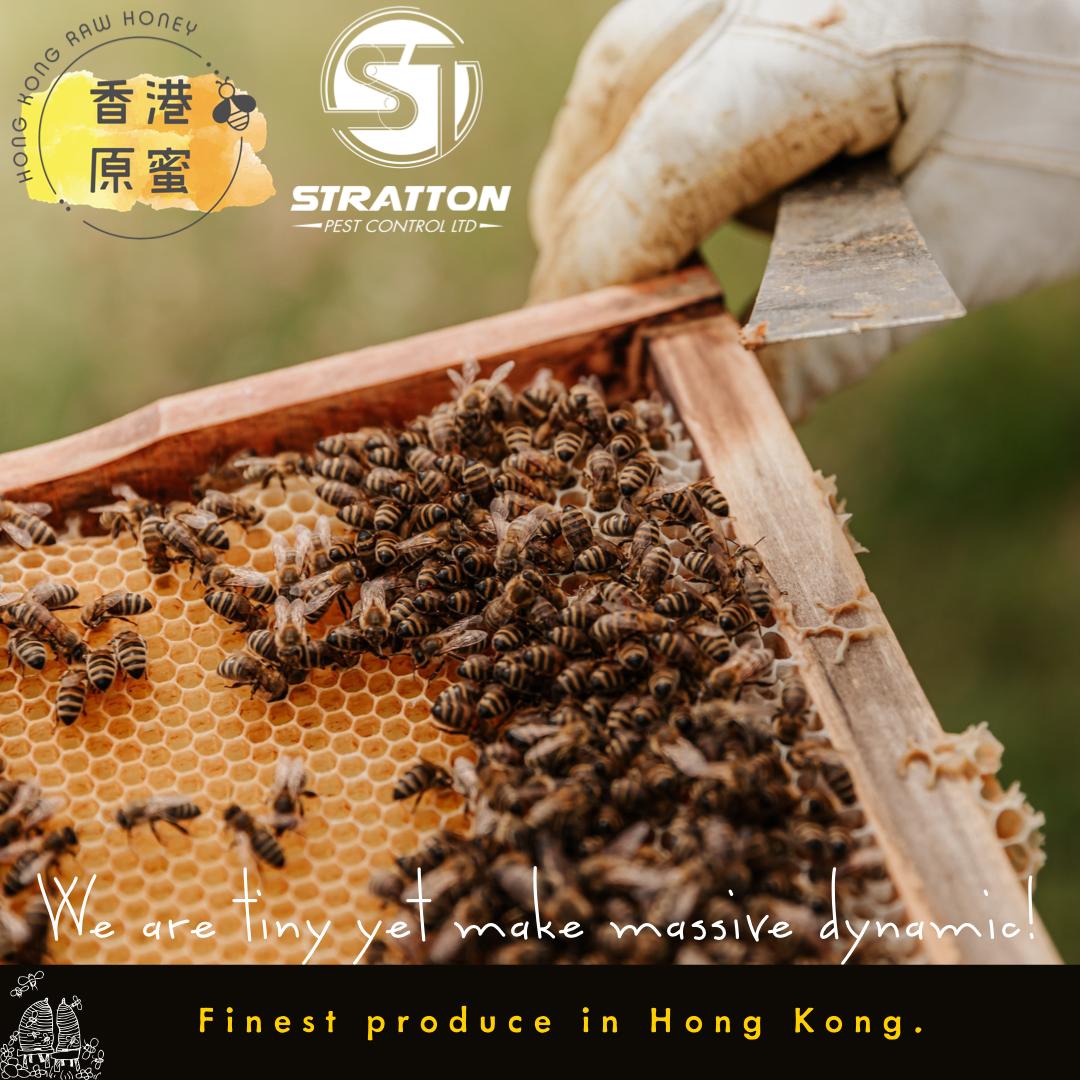 The day when we meet them, we are very impressed to find out that the company is founded by two passionate young men. They have an extensive knowledge on insects as one of the founders studied a degree majoring in insect in Taiwan for 5 years.
Their vision is to keep bad pests from people's living environment and at the same time also take care for the natural environment.
We hope that people will be more aware of the importance of bee and hopefully if anyone find wild bees a disturbance, the《A home for urban bees》would be the best solution to all parties.
Know More: https://strattonhk.com/en/